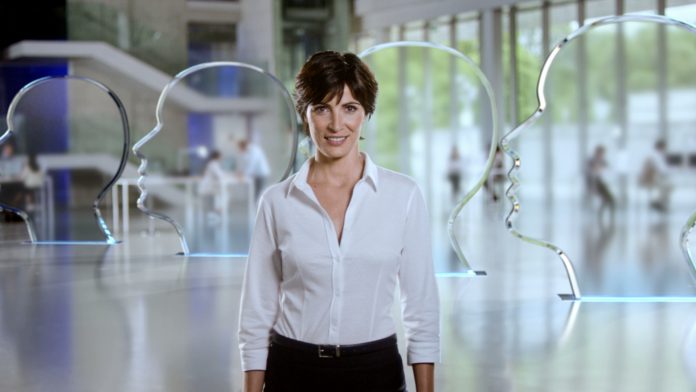 The new communication campaign for the Moment line from the Angelini Group has been on air since 5th June. Once again the 30" TV ad is set in the ultra modern laboratory where an elegant and authoritative presenter uses enormous crystal sculptures in the shape of heads to remind viewers that not all headaches are the same and that the Angelini laboratories have designed specific remedies for each one.
Four heads are featured in the new ad. Next to each of them which shows an image epitomising the different symptoms we can see the packs with the relevant remedies: Moment, Momentact, Momendol and Momentact Analgesico.
Synchronised with the explanations from the presenter, inside the heads we see an iconic representation of the four types of headache which have already featured individually in previous ads: the drip for the irritating headache, the clamp for the severe headache, a graphic disturbance in movement for the neck pain headache, the chain with the writing "ciclo"(period) for menstrual pain and headache.
Four different types of headache and four remedies ready to give rapid and effective relief because as the presenter says with a smile,"Good times can't wait".
The ad ends with a shot of all four heads together each of them showing a scene with restored wellbeing and serenity thanks to the use of each individual product.
With creative direction from Piero Reinerio, art director Tina Salvato and copywriter Chiara Demichelis worked on this project. Directed by Andrea Linke for production company Little Bull.