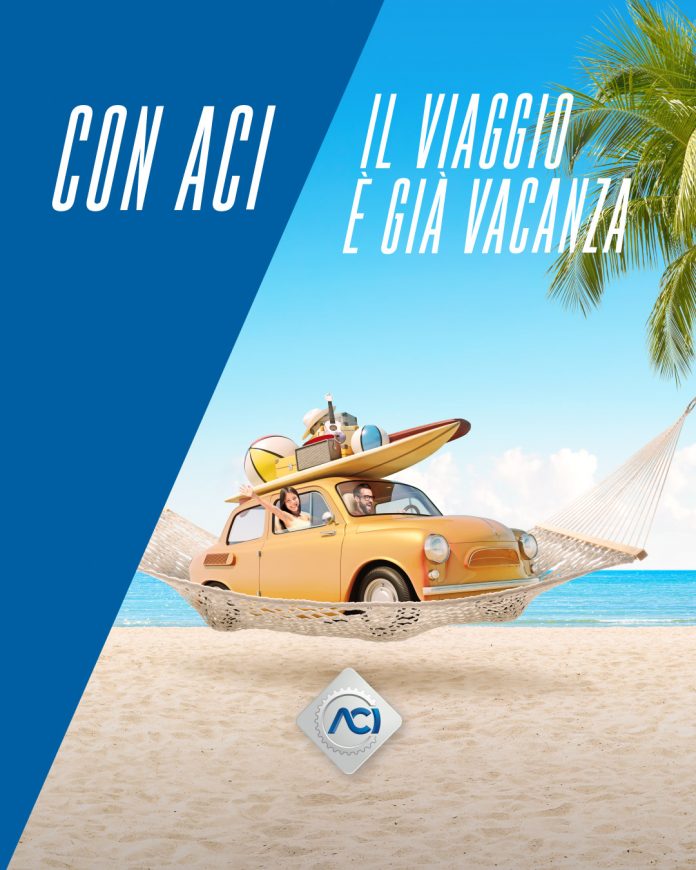 The Automobile Club d'Italia is communicating once again with a campaign to increase joining the association, inviting motorists and motorcyclists to become members as holiday time approaches to take advantage of all the many incredible services available to card-holders.
The creativity is by the Armando Testa Group.
Joining ACI, and knowing that you can depend on the many services related to getting around, makes your journey so relaxing and laid back that you feel like you're already on holiday from the moment you set off until you get back. All this is communicated by the symbolic visual of the campaign which features a car loaded up and ready to leave for holidays, calming reclining on a hammock. Because only with ACI services your journey is already your holiday!
The integrated campaign is on air and on line.
Planning by Media Italia. A Little Bull Studios production.
Credits:
Executive Creative Direction: Georgia Ferraro, Nicola Cellemme
Creative Team: Cristina Macchi, Chiara Demichelis
Account Team: Raffaele Reinerio, Cristina Omenetto, Arianna Cipolloni