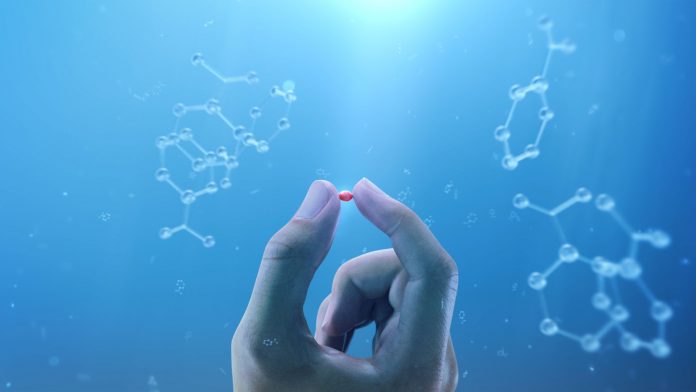 How can a capsule which is as small and compact as Momenactcompì act quickly against strong headaches? Because it is the result of the most advanced technological research from the Angelini Pharmaceutical Group. This is confirmed by a 20 "ad created by the Armando Testa agency which is on air on the main television channels, at the cinema and on the web.
The film exploits a parallel between the powerful ability of a tiny microchip to concentrate millions of items of information from gigantic columns of books and the small capsule that concentrates all the efficacy of the liquid technology of the active principle of Momenactcompì in a blue liquid world.
The fingers of a man's hand help to highlight the size of the capsule which is "compact and as small as this" and they also make a link with the hands on the Momenactcompì packaging. The same fingers bring a capsule to the mouth of a young man suffering from a strong headache symbolized by the iconic red clamp gripping his temples. The drug is so effective that it quickly dissolves the strong clamp / headache and the protagonist can smile again as he enjoys an amusing scene at the cinema with his friends.
The ad closes with the claim "compact and as small as this" and the Momenactcompì packshot where the blue fingers close and remind us again of the small size of the capsule.
With creative direction from Piero Reinerio art directors Enrico Ambroggi and Tina Salvato and copywriter Chiara Demichelis worked on this project. Production company Little Bull.